• Aviator Themed Ideas • Boy Themed Ideas • Planes Themed Ideas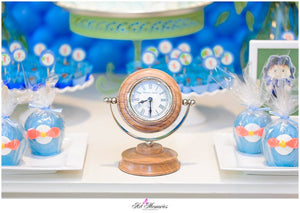 Such a cute Aviator Birthday Party by Mundo Pink Custom Party from Ontario, CANADA.   Details you won't want to miss: Cute and original APPLE lollipops  Timeflies Banner Pretty Balloon Backdrop  and much MORE!   CREDITS & VENDORS Decor, planning & Sweetness by Mundo Pink Custom Party Photography by Art Memories      BE PART OF OUR COMMUNITY and be the first in receiving SPECIAL DISCOUNTS, Party Ideas, and GIVEAWAYS.  Subscribe to our (blog):  www.handyandclassy.com Facebook Page: https://www.facebook.com/handyandclassy/  https://www.facebook.com/yourthemeparty/ Instagram:  https://www.instagram.com/handyandclassygroup Pinterest: https://www.pinterest.ca/handyandclassy/ VIP Facebook Group: https://www.facebook.com/groups/857062494377389
---
• Boy Themed Ideas • Dinosaur Themed Ideas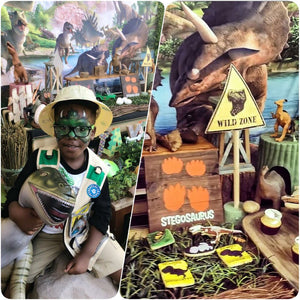 ROAR, Roaaar! If you have a little-one who loves these prehistoric creature that one day domain the world come a have some FUN and get inspired with the creativity of BreDazzled Events from Houston, TX (United States of North America). Don't miss these dino-mite party ideas!!!  HIGHLIGHTS Prehistoric Scenery Inflatable Dinosaurs Safari Jeep Dino Eggs   PARTY VENDORS Party Planner: Facebook: BreDazzled Events, Instagram: @bredazzledevents   TIPS from BreDazzled Events This Dino-Mite Birthday Party took place in Houston, TX at Levy Park. A friend of mines reached out to me to style her sons 6th Birthday Party. She told me the theme was dinosaurs and my ideas and creativity immediately...
---
• Boy Themed Ideas • Harry Potter Themed Ideas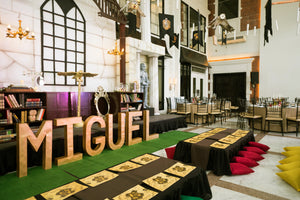 Who is ready for some real MAGIC? Well if you are ready grab your WANDS and come on in,.... let's take an adventure to this mystic HARRY POTTER Birthday Party shared by the INCREDIBLE talent of Dentelle Manila from Quezon, Philippines on @yourthemeparty   HIGHLIGHTS: Hanging Carrier Owls Banners AND Flags Potion Centerpieces Photo Booth OMG So far my best magic party of the year!!   MESSAGE FROM Dentelle Manila "We hope that this will inspire your followers to create beautiful celebrations, in a way that we also aspire to share the amount of passion that we have for what we do"...